Online Catalogue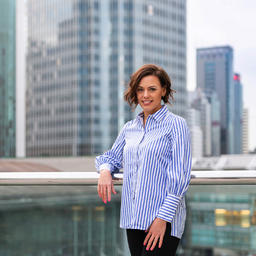 ENRU [S/C/T]
Kucherenko Elena
MIIS, MACI, 2010
Prof.areas: International organisations; political, economical, medical and legal subjects.
Experience: Providing simultaneous interpretation at APEC, EBRD, WHO, EITI, Kimberley Process, ESCAP, UNCITRAL events, among others.

Tel.: +852 6627 0186
Email: email hidden; JavaScript is required
Last participated: 2021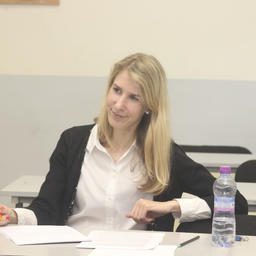 ENRU [S/C/T]
DERU [C/T]
ITRU [C/T]
Kucheryavenko Valentina
Griboedov Institute, MSU, 2009
Experience: 8+ year translation expertise, 4 year interpretation experience (consecutive, simultaneous)

Tel.: +7 916 840-42-58
Email: email hidden; JavaScript is required
Last participated: 2018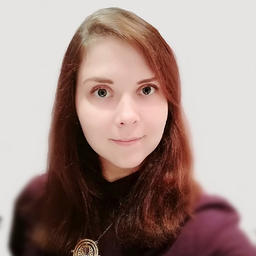 RUJA [C/T]
RUEN [C/T]
Kudinova Iuliia
Magistracy of IAAS MSU, 2018
Prof.areas: Technical, economical, literary, site localization, sport, cosmetics, guide.
Experience: Toyota Tsusho rus, Kiokushin karate, Kanebo cosmetics, Hirosima uni. supporter, Food Expo at Shibata Traiding corner .

Tel.: +7 916 413-47-66
Email: email hidden; JavaScript is required
Last participated: 2019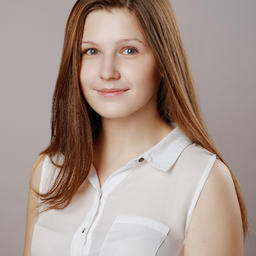 ENRU [T]
ESRU [T]
Kushnikova Anna
RSUH, 2020
Experience: Pharmaceutical translation, Volunteer Program "Unique", internship in Awatera company

Tel.: +7 929 938-99-71
Email: email hidden; JavaScript is required
Last participated: 2020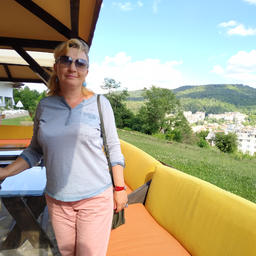 RUBG [S/C/T]
Kutsarova Svetlana
High, 2011
Prof.areas: Economy, law, technical science, medicine, culture, literature, tourism, marketing.
Experience: CC "Albena" Bulgaria, Consulate General of the Russian Federation in Varna, Embassy of Bulgaria.TV Studio Ostankino, Gork

Tel.: +7 910 458-46-01
Email: email hidden; JavaScript is required
Last participated: 2020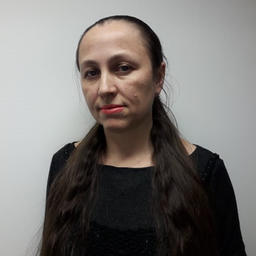 ENRU [S/C/T]
RUEN [S/C/T]
ENUK [S/C/T]
UKEN [S/C/T]
Kuznetsova Anzhelika
Higher:Specialist , 1998
Prof.areas: Human rights, social issues and politics, gender issues, IDPs and refugees, marine logistics, legal issues and courts
Experience: 10 years of simultaneous interpreting experience, 20 years of consecutive interpreting, conf.interpreter coach for 8 y.

Tel.: +38 (063) 886-39-41 Viber, Whatsapp, Telegram
Email: email hidden; JavaScript is required
Last participated: 2020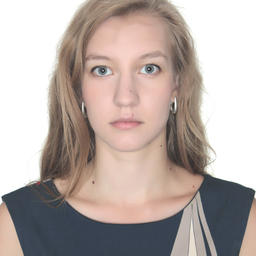 ENRU [S/C/T]
ITRU [C/T]
Larina Yana
FFLAS, Lomonosov MSU, 2019
Experience: Translation of TV programmes and documentaries, RT

Tel.: +7 905 709-66-11
Email: email hidden; JavaScript is required
Last participated: 2019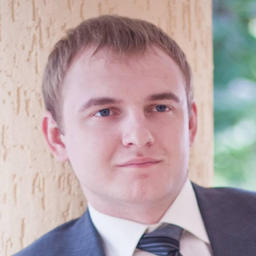 ENRU [S/C]
Lazko Andrei
PGLU, MGIMO, 2009
Prof.areas: Economics, Finance, Energy
Experience: since 2009

Tel.: +7 903 671-06-41
Email: email hidden; JavaScript is required
Last participated: 2018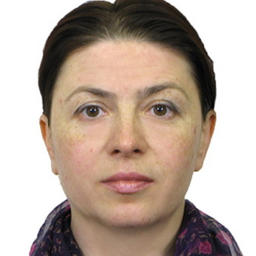 ENRU [S/C]
Lebedeva Olga
MIREA, 1996
Prof.areas: Science, Industries, Medicine
Experience: since 1997

Tel.: +7 903 662-37-08
Email: email hidden; JavaScript is required
Last participated: 2018

Sankt-Peterburg
Interpreter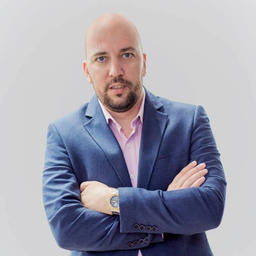 ENRU [S/C/T]
Lepeshkin Gleb
IMI, 2002
Prof.areas: finance, marketing, crypto, power generation, IT
Experience: over 20 years

Tel.: +7 927 906-53-40
Email: email hidden; JavaScript is required
Last participated: 2019

Cheljabinskaja oblast'
Interpreter
Leschova Anna
Chelyabinsk State University, 2014
Prof.areas: Technical (production), Blockchain and cryptocurrecies, Marketing, Sites, Cosmetics
Experience: PCMA Rus Bridjestone Russia YKK Russia factory Platinum

Tel.: +7 909 078-74-86
Email: email hidden; JavaScript is required
Last participated: 2020

Sankt-Peterburg
Interpreter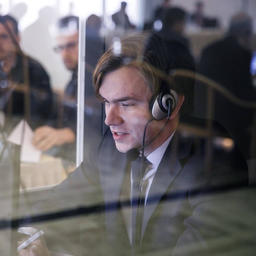 ENRU [S/C/T]
Lesokhin Andrey
SPSU, 2006
Prof.areas: Petroleum, Economics, Finance, Business, Nuclear Energy, Insurance
Experience: Since 2006 from boardrooms to drill rigs.

Tel.: +7 921 180-82-00
Email: email hidden; JavaScript is required
Last participated: 2018

LIU WENJIA
Postgraduate study, 2020
Experience: I had experience of translating English-Chinese videos in computer.

Tel.: +7 968 551-80-34
Email: email hidden; JavaScript is required
Last participated: 2020

Respublika Mordovija
Interpreter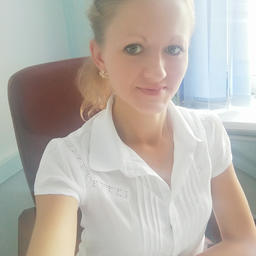 RUEN [T]
Liushnina Olga
Higher. Manager, translator, 2011
Prof.areas: Economics, law, business, construction, international relations
Experience: 2017-present, independent translator 2011-2017, Chamber of Commerce and Industry of the Republic of Mordovia, Translator

Tel.: +7 903 051-03-00
Email: email hidden; JavaScript is required
Last participated: 2021

Sankt-Peterburg
Interpreter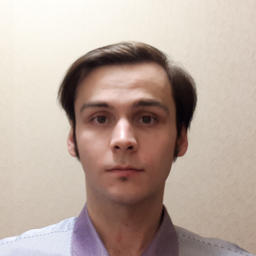 ENRU [S/C/T]
Lupich Dmitrii
St Petersburg State University, 2017
Prof.areas: Economy, business, oil and gas industry
Experience: Turk Stream, Intra Tech, CPA Life, FIA Annual General Assembly

Tel.: +7 921 426-81-54
Email: email hidden; JavaScript is required
Last participated: 2019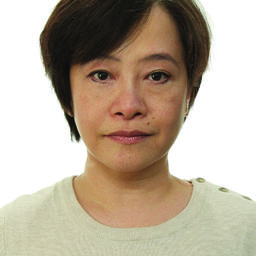 ZHRU [S/C]
Ma Tianyu
Qiqihaer Teleradio University, 1992
Prof.areas: Business, Industry and others
Experience: Consecutive – since 1996 Simultaneous – since 2009

Tel.: +7 917 552-31-61
Email: email hidden; JavaScript is required
Last participated: 2018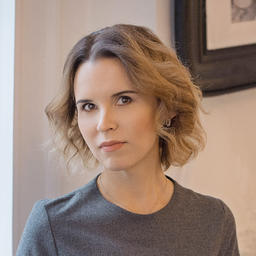 ENRU [S/C]
Magnitskaya Katya
LMSU, 2005
Prof.areas: Economics, IT, Energy
Experience: 10+ years

Tel.: +7 916 227-79-85
Email: email hidden; JavaScript is required
Last participated: 2018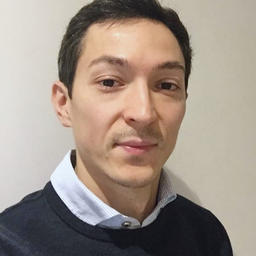 ENRU [S/C/T]
ESRU [S/C/T]
ESEN [S/C/T]
PLEN [S/C/T]
PLRU [S/C/T]
Maldashou Vitali
La Laguna University, Spain, 2014
Prof.areas: Finance, auditing, economics, oil and gas, IT, science, tourism, etc
Experience: 7 years

Tel.: +7 911 936-60-41
Email: email hidden; JavaScript is required
Last participated: 2020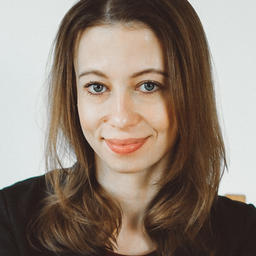 ENRU [S/C]
FRRU [S/C]
RUEN [S/C]
RUFR [S/C]
Marchenko Alexandra
MSLU, 2011
Prof.areas: - transport - urban planning - banking and finance - industry - agriculture - IT - sports - psychology
Experience: Since 2011

Tel.: +7 916 960-40-81
Email: email hidden; JavaScript is required
Last participated: 2019

Matrusova Alexandra
,
Experience:

Tel.: +7 916 237-76-64
Email: email hidden; JavaScript is required
Last participated: 2021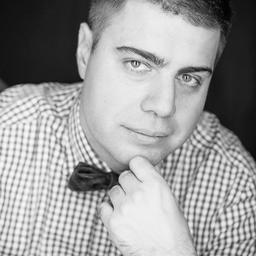 DERU [S/C]
Matveev Roman
MSLU, 1995
Prof.areas: politics, economics, culture
Experience: since 1995

Tel.: +7 890 577-84-04
Email: email hidden; JavaScript is required
Last participated: 2018

Primorskij kraj
Interpreter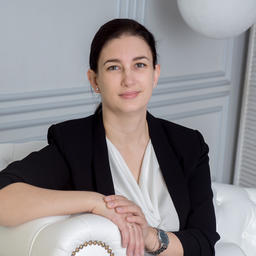 JARU [C]
Mazniak Anna
Far Eastern State University, 2002
Prof.areas: Business, logistics, cosmetology, food, marine bioresources, oil and gas, martial arts
Experience: I have been working as an JP/RU interpreter for 17 years, 7 years in japanese logistics company in Senday city.

Tel.: +7 908 995-47-12
Email: email hidden; JavaScript is required
Last participated: 2020

Leningradskaja oblast'
Interpreter
Medvedeva Anastasia
International relations, 2017
Prof.areas: Technical (industrial, chemical production), legal.
Experience: 3 years

Tel.: +7 969 200-16-04
Email: email hidden; JavaScript is required
Last participated: 2021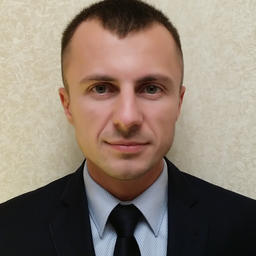 FRRU [S/C/T]
ENRU [S/C/T]
ENFR [S/C/T]
MERKULOV SERGEY
VUMO RF, 2005
Prof.areas: aerospace, shipbulding, arms, mechanical engineering, energy, economy, finances, insurance
Experience: UAC, UEC, USC, ROSTEC, SAFRAN, Leonardo-Finmeccanica, Bombardier, MFA RF, MoD RF, Minpromtorg, Federal Assembly RF

Tel.: +7 926 550-22-09
Email: email hidden; JavaScript is required
Last participated: 2021

Hanty-Mansijskij AO
Student
RUEN [C/T]
Mialina Anastasiia
Bachelor degree in Linguistics, 2019
Experience: I have worked as a consecutive interpreter on international sports and cultural events, also as a guide-interpreter.

Tel.: +7 982 507-36-17
Email: email hidden; JavaScript is required
Last participated: 2019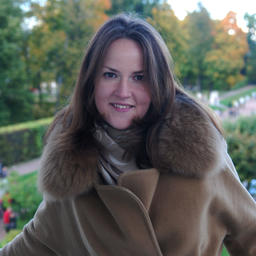 ENRU [S/C]
FRRU [S/C]
Mikaya Elizaveta
SPbGU, SCIT, 2012
Prof.areas: Int-l affairs/construction/pharma/plastic surgery/law/IT/marketing/education/design/sport/energy
Experience: 5 years as SPb freelancer, 4 years as UN freelance interpreter, 3 years in MFA, now freelance in FAO, OECD, in Moscow

Tel.: +7 909 592-35-94
Email: email hidden; JavaScript is required
Last participated: 2019

FRRU [S/C/T]
ENRU [S/C/T]
Mikhailiuk Anna
SCIT SPB, 2010
Prof.areas: Pharma, agriculture, politics, construction, urbanism, transport, healthcare, law, energy, beauty & fashion, art, etc.
Experience: UN, PACE, Federation Council of Russia, Auchan, SNCF, VTB Group; Chanel, Dior, major international events

Tel.: +7 964 773-88-95
Email: email hidden; JavaScript is required
Last participated: 2019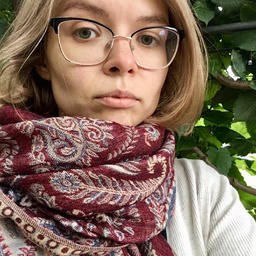 ENRU [S/C/T]
ESRU [S/C/T]
Morozova Daria
MSLU, MGIMO-University, 2016
Prof.areas: International Relations, Economy & Finance, Business, IT, Education, Environmental Protection
Experience: Russian CCI, Channel One (national TV channel), Government of Moscow, Russian Diplomatic Academy, WorldSkills, Alfa Group

Tel.: +7 915 126-22-68
Email: email hidden; JavaScript is required
Last participated: 2020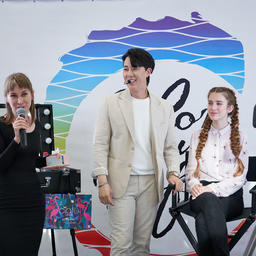 RUKO [C/T]
RUEN [C/T]
Moskvicheva Tatiana
MSLU, 2009
Prof.areas: Medicine, economics, politics, travel
Experience: 4 years

Tel.: +7 915 159-70-13
Email: email hidden; JavaScript is required
Last participated: 2019

Novosibirskaja oblast'
Interpreter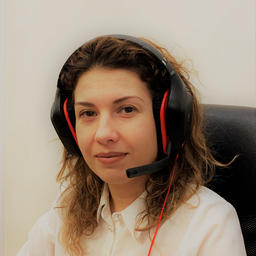 FRRU [C/T]
ENRU [S/C/T]
Mullyadzhanova Natalia
NSU, MGIMO, MSU, 2008
Prof.areas: IT, medicine, biology, economics, commerce, psychology and ASD
Experience: Codefest, Technoprom, Snow Forum, conf. Google, Russian Standard Corp.; conf. on CRISPR/Cas, cardio and neurosurgery

Tel.: +7 913 902-92-85
Email: email hidden; JavaScript is required
Last participated: 2021

Nagornova Ekaterina
,
Experience:

Tel.: +7 985 242-11-73
Email: email hidden; JavaScript is required
Last participated: 2021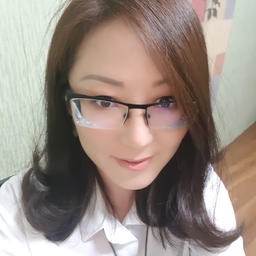 KORU [S/C/T]
Nam Natalya
Yonsei University, KazNU, 1998
Prof.areas: Business, Finance, Oil, Agroculture etc.
Experience: More than 20 years

Tel.: +7 701 733 6775
Email: email hidden; JavaScript is required
Last participated: 2020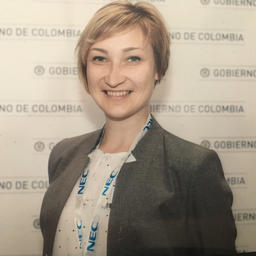 ESRU [C]
ENRU [C]
Neverova Anna
BA (Pedagogical University), 2008
Prof.areas: General, marketing, IT, technical, sports (motorcycle races)
Experience: More than 10 years of experince as an in-house and freelance translator and interpreter.

Tel.: +7 910 814-33-57
Email: email hidden; JavaScript is required
Last participated: 2019

Lipeckaja oblast'
Professor
Nikolaenko Irina
,
Experience:

Tel.: +7 904 298-35-05
Email: email hidden; JavaScript is required
Last participated: 2021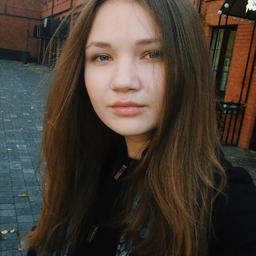 RUZH [C/T]
ZHRU [C/T]
Nitsula Anastasia
RUDN University , 2019
Experience: China Commodity Fair, Vinitaly China 2018, MIMS Automechanika, WorldFood, Dental Expo

Tel.: +7 929 621-59-18
Email: email hidden; JavaScript is required
Last participated: 2019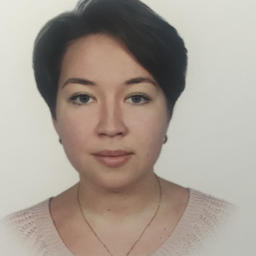 RUZH [T]
RUEN [S/C/T]
Novokshchenova Aleksandra
RANEPA, 2020
Experience: expert support from China; V Russian-Chinese EXPO -2018

Tel.: +7 977 142-17-38
Email: email hidden; JavaScript is required
Last participated: 2019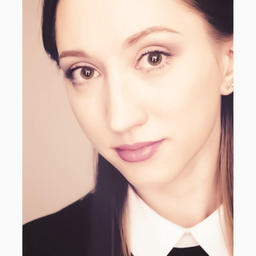 RUEN [C/T]
Odinokova Anastasiia
BashSU, 2013 MSLU, 2018, 2018
Experience: From 2016

Tel.: +7 968 334-67-58
Email: email hidden; JavaScript is required
Last participated: 2018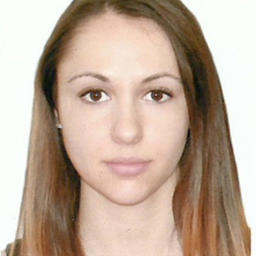 Panian Margarita
MSLU, 2018
Experience: translation - 1 year

Tel.: +7 967 264-05-95
Email: email hidden; JavaScript is required
Last participated: 2018

Respublika Tatarstan
Student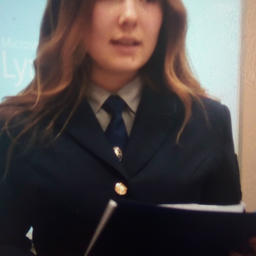 ENRU [S/C/T]
RUKO [S/C/T]
RUES [S/C/T]
RUZH [S/C/T]
Panina Elina
Translator of prof.communicati, 2019
Experience: Heard of the student department of international communications and cooperation

Tel.: +7 917 934-91-41
Email: email hidden; JavaScript is required
Last participated: 2020

pei caixia
aspirant, 2020
Experience: translator

Tel.: +86 796 3639 2225
Email: email hidden; JavaScript is required
Last participated: 2019

Perekalin Mikhail
NGGEU -linguist-translator , 2019
Prof.areas: Geophysics, Oil&GAS, fiction.
Experience: Work for translation agency "Local Trans" and publisher "AST".

Tel.: +7 915 087-56-30
Email: email hidden; JavaScript is required
Last participated: 2021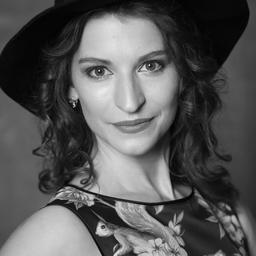 RUFR [S/C]
RUEN [S/C]
Petrova Elena
Russian Academy of Education, 2005
Prof.areas: Business, international relations, health and beauty, culture and art. Interpreting in court and police.
Experience: Visa, Auchan, IKEA, Johnson&Johnson, Philip Morris, Citibank, Investigation committee, Moscow Duma, Russia-1 channel etc

Tel.: +7 963 696-71-99
Email: email hidden; JavaScript is required
Last participated: 2021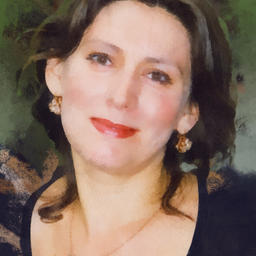 ESRU [S/C/T]
PETROVSKAYA Natalia
philological faculty of Moscow, 1991
Prof.areas: medicine technical field
Experience: 15 years

Tel.: +34 695 72 08 27
Email: email hidden; JavaScript is required
Last participated: 2020

Moskovskaja oblast'
Student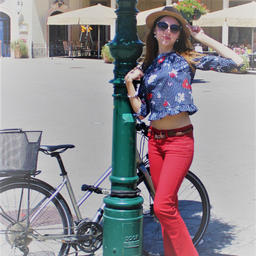 ESEN [T]
Pohodonko Anastasia
MSLU, Translation Faculty, 2022
Experience: Literary translation; certified translation; consecutive translation

Tel.: +7 919 109-75-41
Email: email hidden; JavaScript is required
Last participated: 2019

Polyudova Elena
,
Experience:

Tel.: +7 916 147-79-67
Email: email hidden; JavaScript is required
Last participated: 2021

Rostovskaja oblast'
Interpreter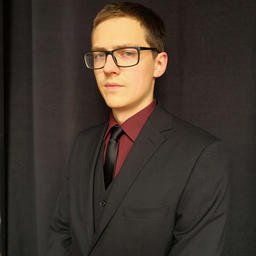 ENRU [C/T]
Posternyak Kirill
Master of Linguistics, 2019
Prof.areas: Economic; Law; Textile industry; Information technology;
Experience: Since 2016, translator for companies "DonEkBez", "Ego-Translating", travel agency "Svoya-compania"

Tel.: +7 989 616-36-33
Email: email hidden; JavaScript is required
Last participated: 2020

Poupin Anna
Conference Interpreter, 2007
Prof.areas: Large variety
Experience: 15+ years, AIIC

Tel.: +33 6 83 60 21 05
Email: email hidden; JavaScript is required
Last participated: 2021

Rakushina Elena
,
Experience:

Tel.: +7 926 530-59-62
Email: email hidden; JavaScript is required
Last participated: 2020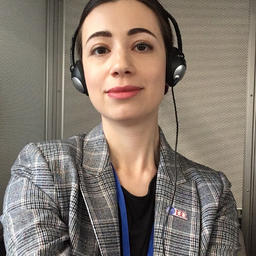 RUEN [S/C/T]
FRRU [T]
Raskina Dina
MGIMO - Conference Interpreter, 2015
Prof.areas: International Organizations Labor Relations Natural Sciences Cosmetology Hospitality Filmmaking Fine and Performing Arts
Experience: ILO RF CCI Rostrud British Council Scientific Russia SIAS Bakhrushin SCTM Bolshoi Theatre Pushkin Museum Novikov School

Tel.: +7 926 733-97-13
Email: email hidden; JavaScript is required
Last participated: 2020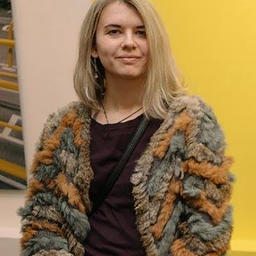 RUDE [C/T]
DERU [C/T]
Safronova Ewgeniya
MSLU, 2011
Prof.areas: Various
Experience: Consecutive translation on cultural events, seminars

Tel.: +7 903 261-40-44
Email: email hidden; JavaScript is required
Last participated: 2018