Online store
In this section you can purchase educational materials.
---
PRACTICAL COURSE OF INTERPRETING #NOT_A_SISYPHEAN_LABOUR
INTERTEXTUAL ASPECT
STUDY GUIDE
By A. A. KARAZIYA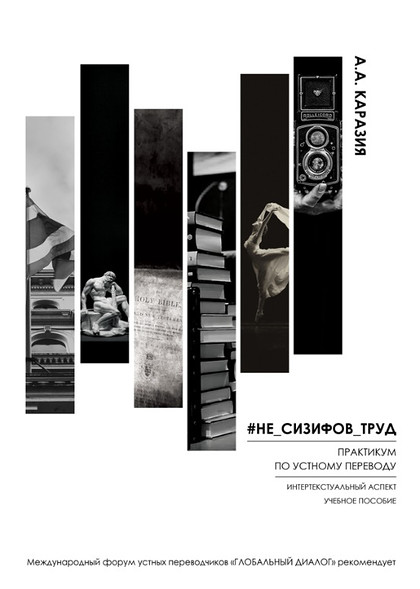 Description: The manual covers basic concepts of six large blocks of humanitarian heritage of humankind and will be useful not only for budding interpreters and students but also to replenish the wealth of background knowledge of any cultured person. Read more about the book.
The book was published with the financial support of ANO "International center "DIALOGUES"
Printed: Publishing house "CUBik", LLC
Year of publication: 2019
ISBN 978-5-91818-615-2
Number of pages: 344
Format: 21.5 x 15.5 x 2.5
Cover type: Hard
Number of copies printed: 1,500
Weight, g: 516
Price: 890 RUB.
Order form
If you want to order four copies or more, please leave a request here. We will contact you within 3 business days.